Coronavirus puts data sharing in uncharted territory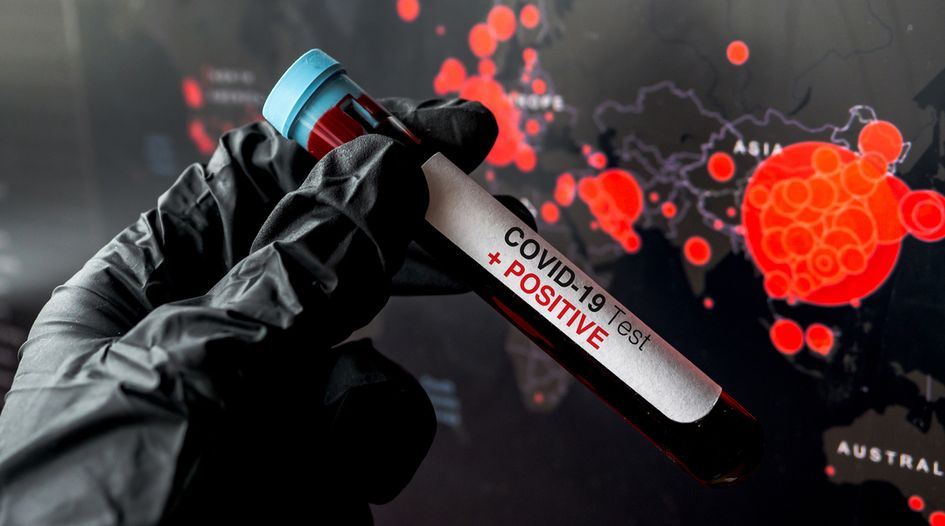 US President Donald Trump has put enormous pressure on tech firms and other companies to help contain the coronavirus outbreak – putting those entities in a difficult predicament of trying to help with a global pandemic while still following privacy rules.
In normal circumstances, health-related data is covered by laws like HIPAA, which regulates the use of patient data. But in the case of the coronavirus, hotels, cruise lines, airlines, and other industries now have information pertinent to public health.
McDermott Will & Emery partner Laura Jehl said her office has been bombarded with questions about sharing geolocation, travel, and other data that typically isn't related to healthcare.
For example, "anyone in the travel industry has had ... a lot of pressure on them to disclose whether someone in a hotel or convention has possibly been a source of the disease," Jehl told GDR. "Privacy laws, by and large, are not set up for this."
Perhaps the most prominent example of this is Trump's announcement on Friday that Google is building a nationwide testing website for coronavirus.
Jehl said this prompted discussion among lawyers about how Google plans to have this website comply with privacy rules.
"The way this thing is built, if you sign in with your Google ID, now your health data is associated with the rest of your profile," she said.
As recently as a few weeks ago, a Google project of this magnitude would likely have prompted public outrage, Jehl added. "Suddenly, we're in a completely different world where Google is under pressure from the president to take all possible measures," she said.
Google, for its part, describes its project differently than what Trump said on Friday. According to Google, its website will provide people with the tools to find the appropriate care they may need. Google also said its website will be limited to California.
"The tool will triage people who are concerned about their Covid-19 risk into testing sites based on guidance from public health officials and test availability," said a notice from Google subsidiary Verily, which is building the site. "Californians will be able to take an online Covid-19 screener survey through Project Baseline beginning Monday, March 16. People who meet eligibility and requirements for testing will be directed to mobile testing sites based on capacity, where they will complete a nasal swab test.
"Once tested, individuals will be informed of their Covid-19 test results within a few days."
Jehl said the Google project is just one of the countless examples of tech companies looking to introduce new coronavirus-related products. In today's political climate, Jehl said companies may have more leeway to use data. This depends on the jurisdiction and the business being conducted, she said.
"Normally, we'd say you can't have telemedicine unless it's approved in 50 states," she said. "Now, it depends more on a case-by-case basis. The risk tolerance – even our advice – changes minute by minute."
Meanwhile, data protection authorities throughout the EU are relaxing their regulations when it comes to sharing data related to the coronavirus. Jehl said most EU countries are determining that processing coronavirus data for public health purposes is a legitimate interest.