Covid-19: Chatbots proving invaluable, AI researcher says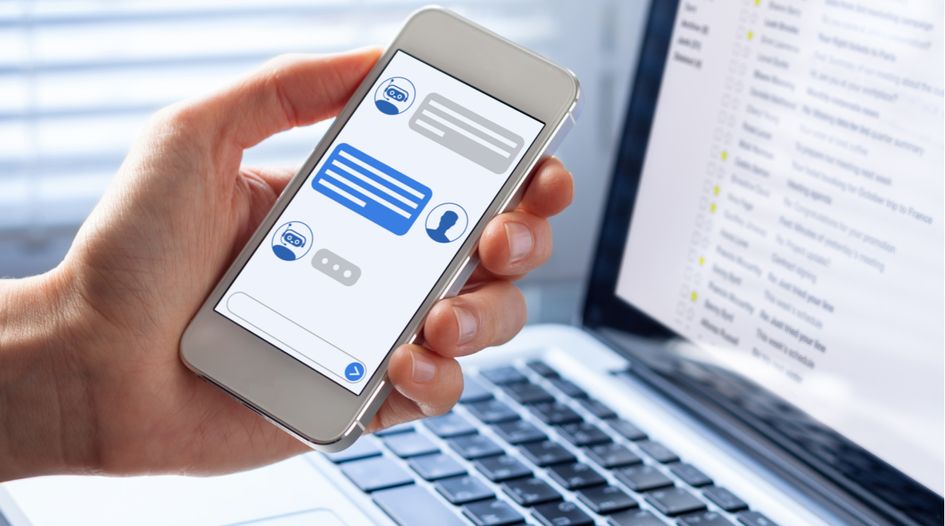 Investment in artificial intelligence chatbot technology has paid off during the covid-19 crisis, according to an analyst in that field – who has warned that organisations which shun the technology are likely to fall behind after the crisis recedes. 
When countries started declaring emergencies as covid-19 spread, call centres were flooded with customers changing travel plans, cancelling hotels, checking openings, and making a number of other urgent inquiries. Those companies with conversational AI — commonly known as chatbots — saw their investment pay off in droves, said Ritu Jyoti, vice president of AI studies for research firm International Data Corporation.
"All these chatbots have become a lifesaver right now across all sectors — healthcare, contact centre, just about any industry," Jyoti told GDR. 
The groundwork for the success of conversational AI was laid by years of investment for commercial applications that may have seemed less important at the time. For example, Jyoti said, healthcare organizations are embedding their protocols into Amazon's Alexa-powered chatbots — which have been subject to controversy and lawsuits — allowing them to triage people calling with questions about the coronavirus.
"These protocols often include frameworks on assessing the likelihood for an individual to have a condition and paths to escalate for further attention," said Jyoti.
Likewise, governments are using IBM's Watson for questions such as where to get tested and the latest local information on the number of virus cases and key community updates, Jyoti said. Thanks to the years of research, "gone are the days where chatbots just review FAQs," she said.
Jyoti's company has forecasted that global spending on AI will increase from $37.5 billion in 2019 to nearly $100 billion in 2023. But that forecast was made last year, and Jyoti said the covid-19 crisis will only accelerate the trend towards AI.
"The 2008 crisis spawned the era of cloud computing," she said. "This will be the era of AI."
When things go back to "normal," Jyoti said, companies that invested in chatbots and other AI will be the ones that continue to thrive.
"Companies that slowly get back to the same "business as usual" will be outmatched by firms that have found new ways to drive efficiencies and serve customers," she said. "Businesses need to take this crisis as an opportunity for vital strategic change."