Former Guantanamo inmate sues Refinitiv over global risk database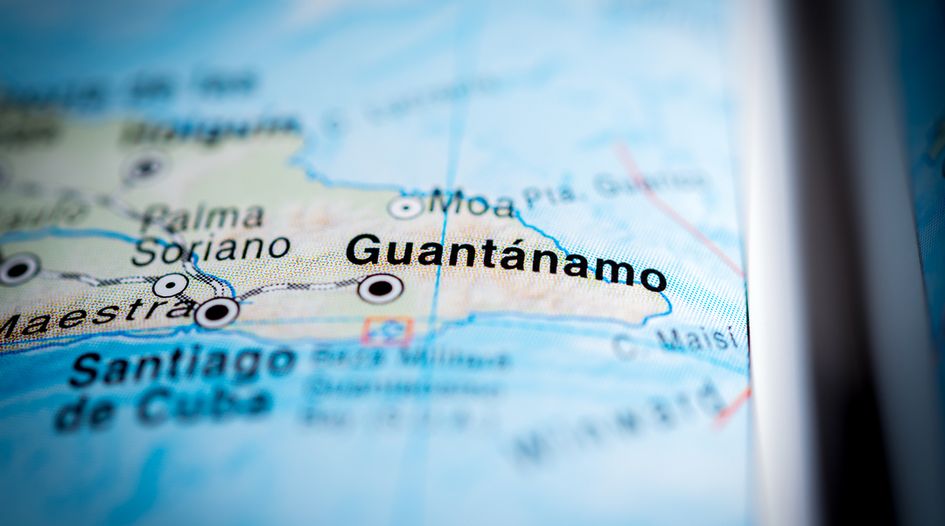 A former Guantanamo inmate has accused data provider Refinitiv of illegally holding data about him on the company's influential World-Check database – including by inaccurately putting him in its "terrorism" category.
According to court documents obtained by GDR, former Guantanamo Bay inmate Moazzam Begg has been profiled on the World-Check database since 2004. A 2018 subject access request revealed that the database not only held and published his sensitive personal data – but also featured him in its "terrorism" category for several years.
The US government extrajudicially imprisoned Begg in Afghanistan and Cuba from 2002 to 2005, where he alleges he was tortured and subject to other inhumane treatment.
Begg was repatriated to the UK after his release and subsequently received compensation from the British government; he claims never to have been convicted of any criminal offence in any jurisdiction. He is now an activist and campaigner, including working as an outreach director for prisoner rights NGO Cage.
The World-Check database is used by financial institutions worldwide. Compiled from public sources, it contains details of criminal charges and convictions and individuals' appearances on economic sanctions lists. Refinitiv – formerly  Thomson Reuters' financial and risk business, which is now being acquired from Blackstone Group by the London Stock Exchange – does not inform individuals that their data appears on World-Check.
Begg asked Refinitiv to delete his data under the GDPR in 2019 – but the company refused. He sued Refinitiv in December asking it to force the company to wipe his data, and compensate him for the "anxiety, distress and loss of control of his personal data" he has allegedly suffered.
Begg told GDR: "There were 779 prisoners imprisoned without charge and tortured at Guantanamo for almost two decades. Many of these torture victims have found themselves further traumatised by being listed on World-Check connected to the word 'terrorism' once again, without any legal process or ruling." 
Begg's claims
Begg's lawsuit in the High Court of England and Wales claims Refinitiv breached the UK's pre- and post-GDPR data protection legislation.
He said the company inaccurately branded him as a terrorist, even though he is "not a terrorist and has never been involved in terrorism".
He pointed to other inaccurate data, such as an allegation that he had been "extradited" to the UK when he had in fact been repatriated after his release from Guantanamo Bay.
The database also allegedly said he had been "acquitted" in relation to his Guantanamo detention, when in reality he was never charged. Begg also disputed the database's allegation that he was "acquitted" of charges in the UK in 2014; British prosecutors had filed terrorism charges but dropped them ahead of trial. Begg said Refinitiv's characterisation suggested he had been tried and acquitted.
Begg said Refinitiv failed to stick to any of the requirements for processing his sensitive personal data under UK law. He said Refinitiv had no proper purpose for processing his data, and that without prejudice to that point, also retained it for longer than was necessary for any proper purpose.
The claimant went on to say that the data may also have been transferred outside the EEA illegally, as World-Check claims to be available in 170 countries.
What's more, Begg said in pleading under the GDPR, Refinitiv's processing is also unfair or opaque as the company cannot confirm who has accessed his profile.
Beyond the anxiety, distress and loss of control of his data he claims to have suffered, Begg also claims that his presence on the database has led to multiple banks shutting down his accounts or refusing to provide him with banking facilities.
Given World-Check's prominence as a due diligence service, Begg said each bank subscribes to the service and that their refusal or withdrawal of service is linked to his presence on the database.
Refinitiv told GDR that it is "one of many sources of information used by banks and other financial institutions to perform their due diligence and other screening activities in accordance with their legal or regulatory obligations and risk management procedures carried out in the public interest. It is also but one provider of this type of information."
"World-Check is not a secret database, neither is it a blacklist nor a law enforcement function.  It provides information on individuals and organisations collected from reliable and reputable information available in the public domain and it does not prepare reports on individuals independent of this public information. No advice or opinion is provided to the banks and businesses that use it and the World-Check terms and conditions require our customers to conduct their own investigations when using information in the database, and to contact the individual concerned for further information."
The company pointed to its subject access request programme, said it has robust data protection processes in place and that it is registered with the UK Information Commissioner's Office. It has yet to file a defence.
World-Check has previously come under fire over the data it publishes to clients.
In 2017, it agreed to compensate the Finsbury Park Mosque in London, after claiming it had terrorism associations. It also compensated and apologised to activist Maajid Nawaz, the founder of anti-extremism NGO Quilliam, for listing him in its "terrorism" category. The company also agreed to remove the Palestine Solidarity Campaign and its chair Hugh Lanning from its database after it associated them with terrorism.
Counsel to Moazzam Begg
Matrix Chambers
Sara Mansoori and Aidan Wills in London
Farooq Bajwa & Co Solicitors
Counsel to Refinitiv
RPC
Documents
Moazzam Begg particulars of claim