GDR 100 2022 launches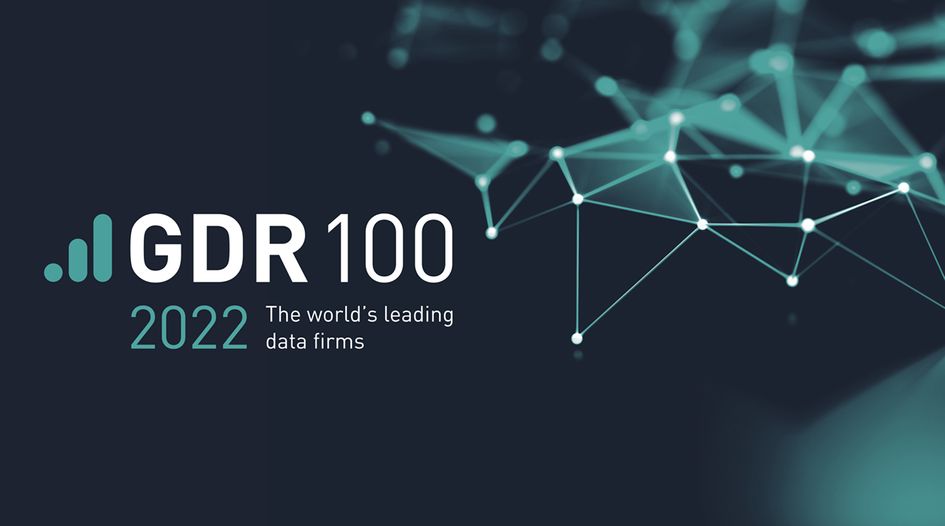 Published today, the GDR 100 2022 captures the capabilities, track record and market reputation of the law firms that are best equipped to deal with the most difficult data issues.
The GDR 100 examines not only law firms' privacy and data protection capabilities, but also their work on all other kinds of data law – including data localisation, B2B disputes about data acquisition and breach responsibility, antitrust, the use of IP and confidentiality laws to protect proprietary data, and more.
The GDR 100 2002 in numbers
Law firms: 135
Elite law firms: 25
Partners: 932
Lawyers: 1,332
Non-lawyers: 67
Data breaches notified: 1,768
Who's Who Legal: Data nominees: 321
The ranking is based on in-depth submissions submitted by hundreds of law firms around the world, ranging from IT-focused boutiques to sprawling international giants. It also features a separate ranking of 25 Elite firms that have a significant global presence and a proven track record for handling major cross-border engagements.
The full survey can be accessed here.