HHS suspends HIPAA rules to encourage telemedicine use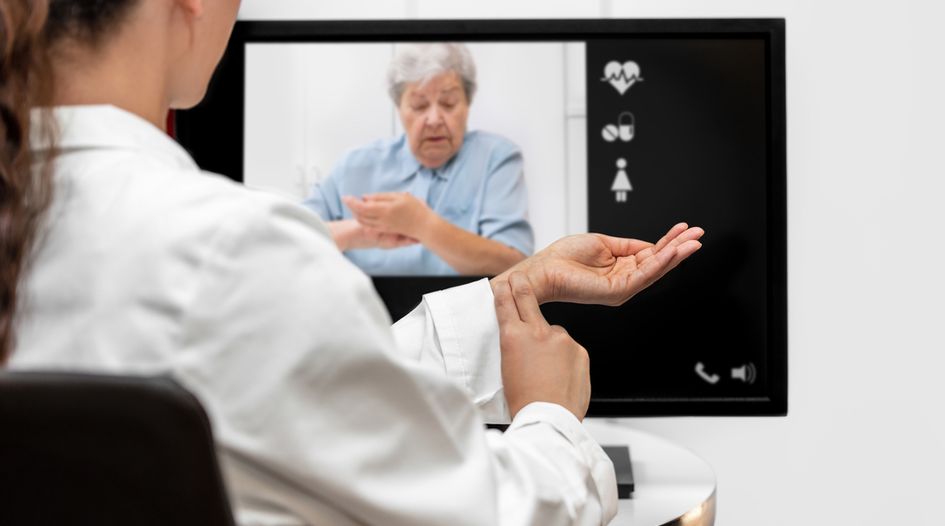 The US Department of Health & Human Services has suspended certain HIPAA rules to encourage the expansion of telemedicine in the midst of the coronavirus pandemic.
President Donald Trump made the announcement yesterday during a coronavirus task force briefing at the White House.
"We will not enforce applicable 'H-I-P-A-A' penalties so that doctors can greatly expand care for their patients using telehealth," Trump said, spelling out the letters of the acronym for Health Insurance Portability and Accountability Act. "We encourage everyone to maximize the use of telehealth to minimize exposure to the virus. It's been a very successful method of communication, but never used on a scale like we're about to use telehealth."
Trump said doctors can use chat apps like FaceTime and Skype on their phones. Telemedicine will facilitate social distancing and reduce the crowds at hospitals, he said. "Patients won't be seeing the doctor per se, but they'll be seeing the doctor without getting close," the US president said.
On Thursday, the HHS released details on Trump's announcement, saying that it won't enforce HIPAA rules against healthcare providers that use telemedicine during the public health emergency.
"A covered healthcare provider that wants to use audio or video communication technology to provide telehealth to patients during the Covid-19 nationwide public health emergency can use any non-public facing remote communication product that is available to communicate with patients," HHS said.
HHS added that doctors can use telemedicine not only for coronavirus-related purposes, but also for any other healthcare need for patients.
"For example, a covered healthcare provider in the exercise of their professional judgement may request to examine a patient exhibiting Covid-19 symptoms, using a video chat application connecting the provider's or patient's phone or desktop computer in order to assess a greater number of patients while limiting the risk of infection of other persons who would be exposed from an in-person consultation," HHS said.
"Likewise, a covered healthcare provider may provide similar telehealth services in the exercise of their professional judgment to assess or treat any other medical condition, even if not related to Covid-19, such as a sprained ankle, dental consultation or psychological evaluation, or other conditions."
HHS said acceptable chat apps include Apple FaceTime, Facebook Messenger, Google Hangouts, or Skype. However, providers should not use Facebook Live, Twitch, TikTok, or other applications that are not private. The department encouraged providers to notify their patients about the privacy risks associated with the chat apps, and to use all available encryption and privacy modes.
HHS said there are HIPAA-compliant technologies available, including Skype for Business, Updox, VSee, Zoom for Healthcare, Doxy.me, and Google G Suite Hangouts Meet.