Sports data company starts new battle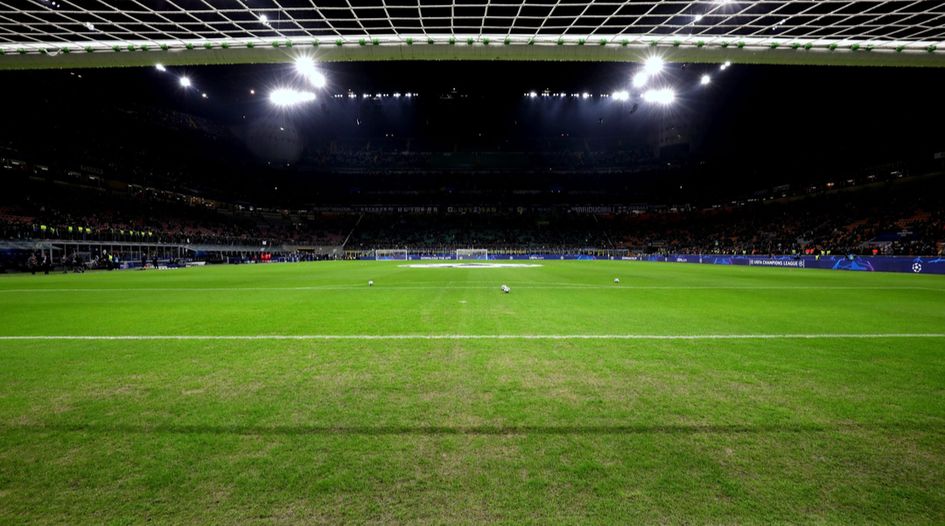 Sportradar, which has at least twice been embroiled in data-related litigation in the English courts, has sued three companies over a request for data supply services in the UK's specialist antitrust tribunal.
Data and analysis company Sportradar, which collects and provides sports data to bookmakers, sports federations and media companies, sued Football DataCo, BetGenius and Genius Sports Group in the UK's Competition Appeal Tribunal (CAT) on 28 February.
Sportradar alleges that Football DataCo – the sole provider of official live data for the Premier League, English Football League and Scottish Professional Football League – breached UK and EU competition law through a 2018 request for proposals relating to the collection and supply of data, including in-play data for football matches played in the three leagues.
According to Sportradar, the contracts resulting from the request would last for three-year terms and appoint up to four providers – one "official" and three "accredited". The contract would see each provider collect in-play data from football stadiums. Sportradar applied to be an "accredited" provider.
However, tenderer Football DataCo later changed the request, and chose to seek to appoint only a single official and no accredited providers for five years. In 2019, Football DataCo granted exclusive rights to BetGenius and the Genius Sports Group for a minimum of five years.
Sportradar says Football DataCo, BetGenius and Genius Sports Group have entered an illegal agreement under UK and EU competition law as it locks out all competition in the supply of sports data and sports betting services for five years. Sportradar also says the conduct constitutes an abuse of dominance by Football DataCo, as granting the exclusive rights for such a long time could affect growth of competition in the supply of the services.
The claimant seeks damages and an injunction that would end the alleged infringements.
The defendants did not respond to requests for comment.
Sportradar has previously been a defendant to data-related litigation from Football DataCo, the Premier League, the English Football League and the Scottish Professional Football League.
The Court of Appeal of England and Wales ruled in 2013 that Sportradar and bookmaker Stan James had infringed database rights in Football DataCo's Football Live database, which contained statistics on UK football matches. Sportradar had extracted data from the database and provided it to Stan James, which used it to display live scores on its website.
In 2017, Sportradar sued Betconstruct – a provider of online and gaming solutions including the supply of data to bookmakers – and bookmakers Energybet and Royal Panda in the High Court of England and Wales, alleging they infringed database rights in a Sportradar tennis database.
The parties reached a confidential settlement in 2018.
Counsel to Sportradar
Sheridans
Partner Andrew Nixon in London
Documents
High Court 2017 database right particulars of claim (settled)

2013 Court of Appeal judgment

CAT claim summary