Will COPPA kill online content for kids?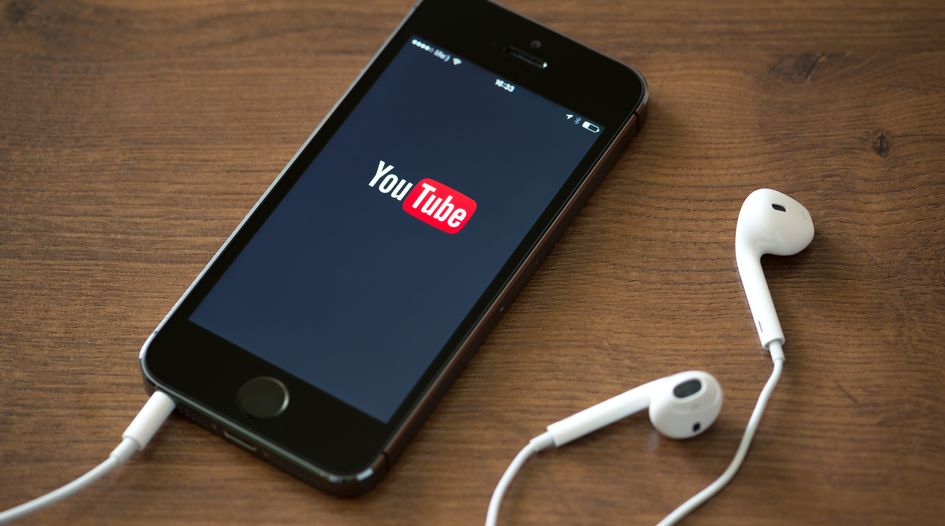 YouTube content creators from around the world have warned the US Federal Trade Commission that their financial livelihoods are being threatened by policies resulting from the Children's Online Privacy Protection Act.
The warnings stem from the FTC's September settlement with YouTube over COPPA violations. Under that settlement, YouTube is restricting data collection and behavioural advertising for a wide swath of videos that meet the FTC's definition of being directed at children – which will, in turn, drastically reduce the advertising revenue for those videos.
According to content creators and industry experts, these developments could put thousands of YouTubers out of business – and, in the words of the FTC's Andrew Smith, turn the platform into a "desert of crap" by taking away financial incentives to create quality content.
YouTubers have taken to Twitter and other platforms to rage against the FTC, and a petition asking the commission to reconsider its enforcement plans has garnered more than 700,000 signatures on change.org.
Thousands have also been able to voice their displeasure directly to the FTC. As it happens, the changes to YouTube's policy coincide with the commission's regular review of COPPA. This has allowed consumers and content creators to submit more than 150,000 comments that FTC attorneys must read and consider as part of their review of whether changes should be made to the law.
Those comments show that content creators think COPPA is draconian and byzantine. To the former concern, creators worry about the FTC's plan to target them directly with hefty fines. And to the latter point, YouTubers say they're confused by the vague language in COPPA's rules that make it hard for laypeople to understand whether they're in compliance with the law.
Policy change
The reaction among content creators was largely tame when the FTC announced its settlement agreement in September – even though the FTC said at the time that it intended to target content creators directly. When GDR checked the COPPA review site roughly two weeks ago, there were around 3,000 comments submitted. As of today, more than 150,000 comments have been made.
The impetus for the recent strong reaction was almost certainly YouTube's 12 November announcement that it will severely limit the data collected on children under the age of 13 starting in January – a policy the company said is being implemented to comply with the FTC settlement.
YouTube, which has some 23 million channels, said in its announcement that under the new policy, content creators must mark their videos as made for adults or made for kids.
If the videos are made for kids, then YouTube will restrict data collection and the advertising from those videos will be likely be severely less valuable. Indeed, a June 2019 report by academics Garrett Johnson, Scott Shriver and Shaoyin Du found that opt-out user ads fetch 52% less revenue than comparable ads for users who allow behavioral targeting. Anecdotally, the person who started the change.org petition – Johnston Law partner Jeremy Johnston in Missouri – said he knows of a channel owner with some 3 million subscribers who immediately switched all his videos to made for kids when YouTube announced its policy, and saw his revenue fall by 90% as a result.
Harsh punishment
The consequences could be even worse if videos are improperly marked as for adults and the FTC determines that they're actually for kids. COPPA fines are up to $42,530 per video that violates the law, and the FTC has said it indeed intends to target content creators directly with enforcement actions.
"Not only can we sue Google and YouTube for non-compliance with COPPA, but also individual channel owners and content creators. And once this order has been fully implemented [in January] we intend to conduct a sweep of the YouTube platform," Andrew Smith, the director of the FTC's bureau of consumer protection, said at the 4 September press conference announcing the settlement. "The analogy that I think of – imperfect – is the expression about shooting fish in a barrel. And YouTube is the barrel, and the content creators are the fish."
Making matters worse for creators is the vagueness of COPPA's language, which makes it hard for them to tell whether they are in compliance with the law. YouTube declined to provide guidance on this issue in its announcement, telling content creators to "consult a lawyer if you have questions".
Many content creators seem resigned to the idea that they will be demonetised when the new policy becomes mandatory in January.
"So this is probably how it's going to end, guys. I had a video uploaded talking about the new Batmobile coming out on Black Friday, but I deleted that video to make this one," said 'AFOL MAN', a YouTube personality who produces content about Lego, in a video reacting to YouTube's announcement earlier this month.
Legal challenge?
Some lawyers say the FTC's plan to directly target content creators may exceed the commission's authority.
Hoeg Law principal Richard Hoeg in Northville, Michigan published a YouTube video on the issue, pointing out that the FTC may have the power to target content creators from 2013 amendments to the COPPA rules.  Instead of only covering website operators collecting personal data, COPPA was extended in 2013 to include operators that benefit from allowing third parties to do the same.
However, these rules also say operators should be responsible for giving notice, obtaining parental consent, describing the personal information collected, and for giving consumers the option for data to stop being collected – responsibilities that are impossible for YouTube creators to comply with, said Hoeg.
"That's why this was always directed at the top level, because the top level controls what data is being collected. The FTC knows this," Hoeg said in his video. "The FTC understands that under the way this rule is written, a content creator can't be the operator to whom COPPA applies."
Sceptics have further cited then-FTC Commissioner Maureen Ohluhausen's dissent to the 2013 COPPA amendment referenced by Hoeg. Ohlhausen dissented because she said she believes the FTC overextended its authority by imposing obligations on third parties that do not collect personal information from children and do not have access or control of such information collected by a third-party.
"I find that this proviso — which would extend COPPA obligations to entities that do not collect personal information from children or have access to or control of such information collected by a third-party — does not comport with the plain meaning of the statutory definition of an operator in COPPA," Ohlhausen said in her dissenting statement.
Hoeg did not respond to a GDR interview request for him to elaborate further on his legal argument, and Ohlhausen – who is now a partner at Baker Botts in Washington, DC – declined to comment on whether she thinks the FTC has the authority to directly target YouTubers.
Ben Sperry, the associate director of legal research at Portland-based think tank International Center for Law & Economics, said he thinks it's an "open question" as to whether the FTC can go after content creators.
Along with Hoeg's argument, Sperry said there could be a legal challenge to the 2013 COPPA amendments that extended COPPA's definition of "personal information" to include "persistent identifiers" such as IP addresses.
"The addition of persistent identifiers in the definition of personal information arguably goes beyond what is allowed by the text of [COPPA]," Sperry told GDR. "Neither IP addresses nor device identifiers alone 'permit the physical or online contacting of a specific individual' as required by the statute – they only do so when taken in combination with other identifiers," he said.
FTC response
At a conference on data privacy hosted by Georgetown Law on Thursday, GDR asked FTC associate director of privacy Maneesha Mithal whether her agency still intends to target content creators. Mithal replied that it's still the FTC's plan.
"YouTube is required to have content creators tell them whether their content is directed to kids, and we have taken the position that each of those content creators that intends for its content to be directed to kids is, in fact, covered by COPPA," she said.
Mithal did say that it's not the FTC's intention to necessarily target content creators with $42,000 for each video that violates COPPA.
"One of the things I'd say about the penalties is that while they are up to $42,000 per violation, what we do is look at a number of factors such as the ability to pay and stay in business," she said. "So for example, while Google and YouTube were fined $170 million, we had a small web developer that was fined $35,000."
Mithal also addressed content creators' concerns about the vagueness of COPPA's language – the rules say that content can be considered appealing to kids if it includes material relating to topics such as "sports" or "stories," or if the material uses language such as "cool" and "duh". However, Mithal clarified that those factors are considered in a broader context to determine whether content is kids-directed.
"Just because you have some kids on your site or your site has bright colours, doesn't necessarily mean it's directed to kids," she said. "We'll be putting out further guidance on this issue."
The next day, the FTC indeed issued more guidance on the issue in a blog post titled "YouTube channel owners: Is your content directed to children?" The blog post made similar statements as Mithal, saying that the FTC looks at a variety of factors to determine whether a video is COPPA-compliant, as well as what penalties should be levied if it isn't. The FTC advised content creators to look at its complaint against YouTube, which has some examples of channels the commission considered to be directed to children.
Making their voices heard
But YouTube channel owners are looking for more than informal statements from the FTC about how COPPA may apply to them. The change.org petition – which had more than 728,000 signatures as of Wednesday – is asking the FTC to issue a formal enforcement policy statement regarding how it intends to treat content creators.
The petition's creator, Johnston Law partner Jeremy Johnston in Missouri, said on his YouTube channel that he is hopeful his efforts will bring positive change to how the FTC enforces COPPA. He said he believes the 700,000-plus signatures and the 150,000-plus comments to the FTC have pierced the pro-privacy regulation bubble the regulators operate in the Washington, DC-area beltway.
"Before YouTubers rose up here, all that was being heard were these advocacy groups and a few legislators who were being really loud in yelling for more privacy protection," Johnston said. "What's so exciting about our campaign is it frees the FTC to say, 'look, there is another side to this that we should consider,' without this small group of senators and without this group of advocacy groups dominating the conversation."
However, policy experts such as Sperry and Daniel Castro – the vice president of the Washington, DC, think tank Information Technology & Innovation Foundation – told GDR that they doubt there will be any meaningful loosening of the COPPA rules. "The FTC usually doesn't roll back its rules," said Castro.
The campaigners, too, aren't overly optimistic about their chances to reverse the recent developments. Given the FTC's lengthy rule review process, it could take years to roll back COPPA even if YouTube channel owners successfully lobby the regulators, Johnston said in a recent video.
Another YouTube personality – an online gamer named Forrest who has more than 1 million subscribers to his channel "KreekCraft" – is scheduled to meet FTC commissioner Noah Phillips on 10 December to discuss COPPA. Forrest, who declined to provide his last name, told GDR that he knows "there's no way I'd ever be able to stop COPPA or the YouTube settlement completely".
What Forrest said he wants is a delay in the settlement until the COPPA review is complete, as well as clarity about what the FTC defines as content for kids.
"There's no doubt the law is completely outdated," he said. "They literally say in an FTC survey the words 'duh' and 'fun' are kid words.  I can't even begin to describe how out of touch and idiotic those statements are. So I'm hoping something changes here."
A mixed content carveout?
Meanwhile, content creators are hoping YouTube will offer a technical solution that will allow them to be COPPA-compliant while also remaining profitable.
Some channel owners argue that YouTube is being overly restrictive in the manner in which it is implementing the FTC settlement requirements. According to those people, YouTube is offering a false dichotomy by making content creators choose whether their content is for kids or adults.
If YouTube devoted resources towards this end, it could create a "mixed content" option, some argue – though this conflicts with what the FTC's Mithal told GDR when she said the settlement requires YouTube "to have content creators tell them whether their content is directed to kids".
Calling for the mixed content option in a 24 November video, Johnston cited a COPPA rule that carves out a "mixed audience exception" that says content attractive to kids – but does not have kids as its primary audience – is identified as mixed content. The COPPA rule says mixed content providers can still engage in data collection and targeted advertising if they verify visitors' age prior to those activities, and if they go through the proper notice and parental consent processes for those who identify as under the age of 13.
"What has been confusing and concerning to me is that when YouTube rolled out its directions for the designation [of kids' content], it didn't allow for the mixed audience categorisation," Johnston said. "In fact, they explicitly have that definition fall under child-directed."
YouTube responded last Thursday to questions about building a mixed content option, telling users that "there are some complexities with the mixed audience category".
"We're submitting public comments to the FTC to help us create a better solution for creators, including mixed audience creators (you'll be able to read these public comments in 2 weeks!)," YouTube's "Team YouTube" account tweeted last Thursday. "We've consistently advocated for creators throughout our FTC discussions, communicating the expected impact that the changes will have on the community, and we'll continue to do so as we work towards a better solution."
The ITIF's Castro said YouTube is probably not creating this mixed-audience category because the company wants to protect itself from liability.
"The concern for platforms is they're held responsible for what users put on that platform and for any false negatives. What they then do is put in place policies making sure they're staying well on the right side of the law. I think that's what they're seeing in this case," said Castro. "Out of an abundance of caution, it makes more sense for them to be risk averse."
The vice president of the ITIF – which is generally a pro-industry organisation – added that YouTube's restrictive new user policy is a result of the FTC prioritising privacy regulation over other forms of consumer welfare. In the long run, this will greatly decrease the quality and quantity of educational and other valuable content for children, he said.
"Innovation is part of children's' welfare. They're only looking at narrow privacy issue," he said. "What's so striking to me is it took over 10 years before YouTube Kids was created. The amount of time it took to do a YouTube Kids is because it's very difficult to operate in this space."
The YouTube-FTC COPPA settlement is an additional barrier for those who want to create children's content, he said.
"That's the message the FTC is sending the tech industry: If you want to be successful, look at other markets," said Castro.
The period to submit comments to the FTC about COPPA ends on 9 December.