Facebook attacks data antitrust litigation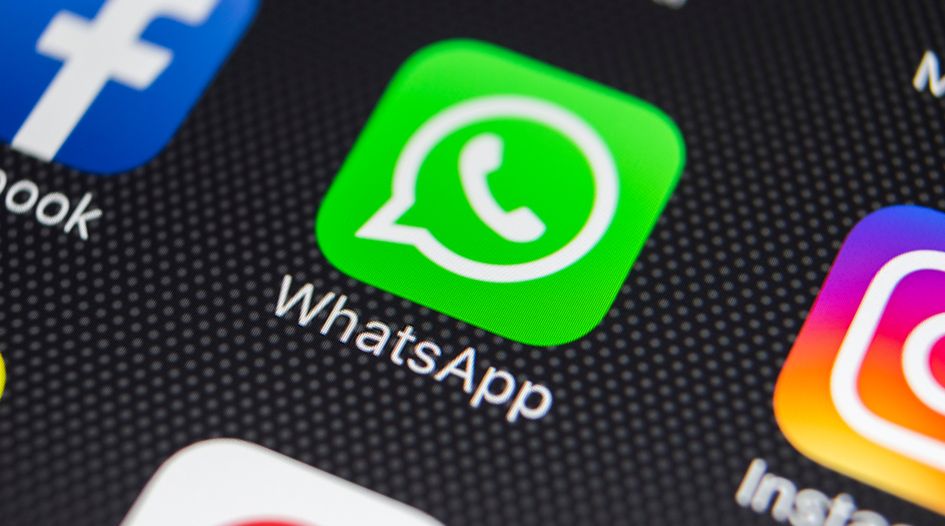 Facebook is seeking to shut down a lawsuit that has attacked its data access policies.
Developers Reveal Chat, Lenddo, Circ.cl and Beehive sued Facebook in San Francisco federal court in January, alleging that the company illegally stopped providing them with data. Seeking class-action status, the tech companies accused Facebook of orchestrating a years-long scheme to monopolise two markets – for the sale of user data to advertisers and developers, and for sales through Facebook's own advertising channel.
In court documents filed on Monday, Facebook said the claims don't withstand scrutiny and should be dismissed before trial, arguing the plaintiffs have failed to allege plausible affected markets, have suffered no antitrust injury and filed their lawsuit too late.
The putative class claims that Facebook had become the dominant player in the social data market by 2010, and by the end of 2011 started shutting rivals off from access to the data it held and refusing to sell it to competitors. The companies also said Facebook's Instagram and WhatsApp acquisitions were part of a strategy to quash a source of competition that increased the social network's hold over the social data and social advertising markets.
Data access
Facebook responded that the plaintiffs "completely fail to allege the nature of any injury caused by any of the challenged conduct" and "tell us next to nothing about themselves, their business plans, their position in the market before the challenged acts occurred … and why any of the challenged acts caused them antitrust injuries."
The company also noted that the rivals had not only failed to allege any antitrust injury on the social data market – but that they had not alleged any injury at all for the social advertising market.
It also attacked the plaintiffs' definition of the affected markets – a necessary step to bring monopolisation litigation. "Taking "data" and "advertising" and inserting the word "social" in front of them may be a way to gerrymander markets to make Facebook appear to have a larger market share than reality, but it is not a viable way to define relevant markets."
The company later said the plaintiffs had not said why "social data" cannot be interchanged with other forms of data and have been unclear about who participates in the market. The plaintiffs' claims on the social advertising market, meanwhile, feature "no information about alternative advertising media's ability to target users", Facebook said – and the "unstated implication" that advertisers cannot and do not target consumers using other media is "untenable".
The social network operator argued that refusing to share infrastructure with competitors on the terms they desire is not unlawful – and that it is not illegal to buy companies "where the theory of liability is that had the years-old acquisitions not happened, the acquired firms would have helped plaintiffs compete."
It said the rival companies also failed to show they were actually excluded from either of the alleged markets, or that they could only compete by relying on Facebook's data.
Facebook also said the claimants are asking the court to "assume a world in which dating sites and other similar apps would have emerged as viable "social data" competitors and were prevented from doing so because of Facebook's … policy change." The company highlighted that the plaintiffs have not said they had any of the resources necessary to enter those markets, let alone at a scale that would threaten Facebook.
Instagram and WhatsApp
As with the data supply allegations, the social network said the plaintiffs' theory of injury on the acquisition of WhatsApp and Instagram – that the deals stopped developers locked out of the Facebook ecosystem from instead using the other two networks' data – was "entirely speculative".
"This claimed injury again requires the court to imagine an alternative "technological universe" wherein Instagram and WhatsApp freely provide user data to putative competitors," Facebook said.
"But there is no allegation that, if some other firm had acquired Instagram and WhatsApp, that firm would have made their data available. Nor do plaintiffs make any claim about whether standalone Instagram and WhatsApp would have elected to make themselves available as alternative platforms to plaintiffs – or were even capable of doing so."
Limitation
In any event, Facebook said, the lawsuit is time-barred; antitrust claims are subject to a four-year limitation period. The Instagram and WhatsApp deals took place in 2012 and 2014 respectively; the claimants say Facebook set about shutting down data access through its APIs from late 2011 to early 2012.
"Here, plaintiffs should have known of each challenged act immediately after it happened," it said.
"For example, the Instagram and WhatsApp acquisitions were highly publicised … And Facebook publicly announced its API policy change a full year before it went into effect for existing developers … and it is implausible that plaintiffs, each of which allege they relied on these APIs, were unaware that they had lost access to this supposedly important source of data, or that they were not invited to participate in a contract that would have allowed them continued access."
Facebook said the plaintiffs appear to be "acutely aware" of the limitation issue, and rejected their attempts to delay limitation by arguing that fraudulent concealment took place. "These threadbare attempts are unavailing."
Judge Beth Labson Freeman has given the plaintiffs until 30 March to respond to Facebook's motion to dismiss.
Counsel to Facebook
Wilmer Cutler Pickering Hale and Dorr
Partners Sonal Mehta in Palo Alto and David Gringer in Washington, DC
Counsel to the plaintiffs
Pierce Bainbridge Beck Price & Hecht
Partners Brian Dunne in Los Angeles and Yavar Bathaee, Michael Pomerantz and David Hecht in New York are assisted by Adam Ludemann
Documents
Facebook motion to dismiss